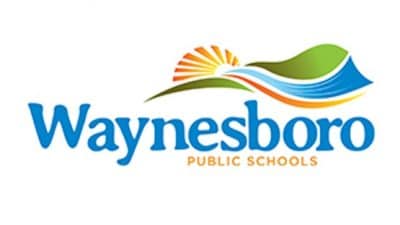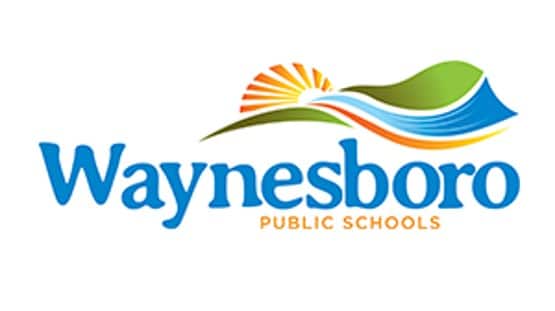 A grant of $50,000 began with a garden club at Kate Collins Middle School to sell produce two days a week.
Then, the garden club grew into an educational farm for students with $300,000 in funding for two years, followed most recently by another $360,000.
Now, a class of eighth-graders have developed a business plan to sell produce from the farm at several locations in the River City.
"We have come a long way with that," Eliza Williamson, KCMS lead for the Waynesboro Educational Farm programming, said. She is also a math intervention specialist and instructional coach at KCMS.
Williamson's vision was to get Kate Collins Middle teachers involved in the farm. She talked with business elective teacher Eric Dixon.
Last year, the garden club began a student-run market of produce from the farm, which was another "really big vision," but the market did not take off because they were concerned about how to get started.
Dixon's eighth-grade class was a way to get Kate Collins students involved who were not in the garden club. Students in the garden club learned what to grow, what produce sells well, which Williamson shared with the class.
"We could never figure out a really good location [for the student-run market]," Williamson said. She knew the farm and market needed better marketing.
That's where Dixon's eighth-grade class was delivered by developing a business plan, including possible locations in Waynesboro to sell the produce.
The class of 15 students divided into groups and pitched their business plans to a panel much like in Shark Tank. The panel included Project GROWS staff, KCMS administrative staff, including Principal Marcia Nester, Waynesboro Schools Executive Director of Instruction Tim Teachey and Director of Secondary Instruction India Harris.
"We really wanted to have community buy in," Williamson said.
The students pitched marketing ideas including the use of QR codes to sell produce and sell aprons, which the students would also wear when selling produce.
The panel followed Shark Tank-style scoring.
"What even grew out of it was everybody was so impressed [with the students]," Williamson said. The strengths of each group's business plan were compiled into a plan which will be implemented in real life this fall with Project GROWS.
Kaitlin Krambach was among the students who presented the final business plan to Waynesboro School Board last week. She wanted to be a doctor when she grew up, and she said students benefited from the project by learning how to start a business. She said the most challenging part of the project was presenting the business plan before the panel and the school board. She knew they could receive criticism and questions about their plan.
Skylar Sloat said she learned about cooperation.
"It was a lot easier and more efficient," she said when members of a group cooperated with each other to create a functioning business plan. "I see myself doing something [in business]."
Presenting a business plan to the Shark Tank panel was challenging for Jahzara Smith. She said she did not expect their business plan to be so important to the Waynesboro community.
"I didn't think that this class would get so much attention," she said.
Lily Harlow said she learned that business is not about friends, but about who you work best with.
"I think it's kind of cool that we made such a big impact," she said.
Ella Cox expected a normal business class at the beginning of the school year.
"It's crazy how far we've gotten from just the first day," she said.
Donovan Thompson said he thought "that [the business plan] was going to be just another grade in the book."
"This just goes to show that eighth-graders can do a lot more than what we give them credit for," Dixon said.